Valueray ➤ Stock Screener and Value Analyser in Hedge-Fond Quality
Suggestion to start your research with:
Option Theta Trades
MSFT @
270.00
Short Put
2023-06-09
NFLX @
225.00
Short Put
2023-07-21
QQQ @
286.00
Short Put
2023-06-09
MSFT @
250.00
Short Put
2023-06-16
MSFT @
240.00
Short Put
2023-07-21
Momentum and Fundamentals
Want more?
My Name is Matthias Schneider and I am a Software Engineer and Investor from Germany. I am passionate about investing and I love to build tools that help me to make better investment decisions. With my background in the financial industry and my proficiency in programming languages such as Python, I am well-equipped to leverage my technical skills and knowledge to deliver innovative and effective solutions. I have extensive experience in data analysis and modeling, and I am particularly skilled in developing and implementing machine learning algorithms to improve decision-making processes.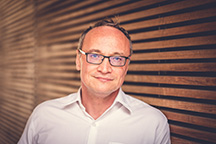 However, I am interested in working in an esteemed organization in the capacity of a fund or banking professional. I am confident that my skills, experience, and knowledge make me a valuable addition.
Trading Setups
Cconsolidating befor Break-Out