ValueRay ➤ Stock Screener and Value Analyzer
Explore 25k+ Stocks, ETFs and Funds ✓ Filter by Metrics ✓ Access a Wealth of Fundamental, Dividend and Technical Data.
Momentum meets Fundamentals (12)
Want more?
My Name is Matthias Schneider, I am a Software Engineer and Investor from Germany. I am passionate about investing and I love to build tools that help me to make better investment decisions. With my background in the financial industry and my proficiency in programming languages such as Python, I am well-equipped to leverage my technical skills and knowledge to deliver innovative and effective solutions. I have extensive experience in data analysis and modeling, and I am particularly skilled in developing and implementing machine learning algorithms to improve decision-making processes.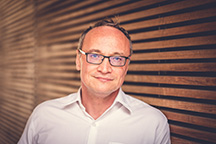 However, I am interested in working in an esteemed organization in the capacity of a fund or banking professional. I am confident that my skills, experience, and knowledge make me a valuable addition.
Trade Setups (3)
Symbol
Sector
Setup
1 Day
1 Week
1 Month
Rel.
Volume
Rel.Perf
vs Sector
Reversal
Oscillator
EPS
Stability
Revenue
Stability
Fund.
Rating
Market Cap
Mill. USD
CPB

NYSE




Campbell Soup Com..

Consumer Defensive


Packaged Foods & Meats

↑ Break-Out
7.11%
8.75%
6.24%
2.5
-1.10

42.4%

9.9%

5.9%

3.55

12,191
QDV5

XETRA




iShares MSCI Indi..

India Equity

↑ Break-Out
3.54%
6.11%
8.20%
2.3
0.81

79.2%

1,487
AMG

NYSE




Affiliated Manage..

Financial Services


Asset Management & Custody B..

↓ Fake Out
0.56%
2.22%
4.66%
1.6
-1.73

73.1%

42.8%

3.3%

6.09

4,614